In November, over 100 evangelicals from across the country convened in Washington, D.C. to listen to leaders tell their stories and share their expertise in various immigration-related topics including discipleship toward a biblical view of immigration, immigrant testimonies, a multi-constituency perspective on immigration, and evangelicals' views on immigration.
Below, you can find audio recordings of three sessions, not including the immigrant testimonies due to the sensitivity of their situation. Additionally, you'll find a video of the closing words from Pastor Gabe Salguero.
Session 1
Discipling toward a Biblical View of Immigration in Polarized Times
Anne Snyder (moderator) – Anne Snyder is the Editor-in-Chief of Comment Magazine and the host of Breaking Ground, a collaborative web commons created in 2020 to try to inspire a dynamic cross-section of thinkers and practitioners to respond to these pandemic times with ingenuity, wisdom and courage. She is the host of The Whole Person Revolution podcast and the author of The Fabric of Character: A Wise Giver's Guide to Renewing our Social and Moral Landscape, published in 2019. From 2016 to 2019 she directed The Philanthropy Roundtable's Character Initiative, a program seeking to help American foundations and business leaders strengthen "the middle ring" of morally formative institutions. From 2014 to 2017 Anne worked with Laity Lodge and the H.E. Butt Family Foundation in Texas, and before that she worked at the Ethics and Public Policy Center, World Affairs Journal and The New York Times. She has published widely, including The Atlantic Monthly, The Washington Post, City Journal, The Orange County Register, Houston Business Journal, Bittersweet Monthly and of course Comment. She serves as a trustee for Nyack College (recently re-named Alliance        University) in New York City, and is a Senior Fellow with The Trinity Forum and the Urban Reform Institute.

Joshua Sherif – Joshua Sherif was born in Egypt to a Muslim family and immigrated to the United States, where he later came to faith in Jesus. He planted and pastored a church in Albany Park, Chicago, one of the most diverse neighborhoods in the country. He has spent years equipping and coaching missionaries and pastors around the world. And in his new role, Joshua works bi-vocationally to equip churches to reach their cities. His story was featured in Love Costs Everything, a documentary produced by CIY and Voice of the Martyrs, concerning Christian persecution. His story is detailed in his book, The Stranger at our Shore: How Immigrants and Refugees Strengthen the Church.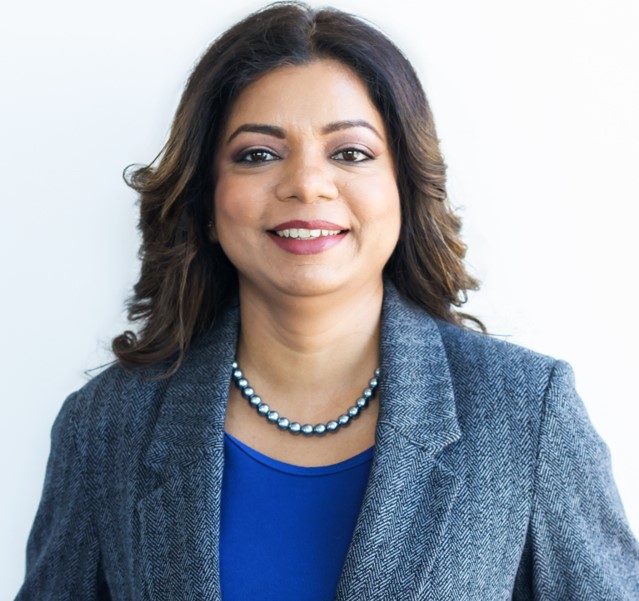 Mabel Ninan – Mabel Ninan is an author, speaker, and host of the YouTube podcast, Immigrant Faith Stories. An immigrant from India who has lived in seven cities across the U.S. in fourteen years, she navigates between cultures, feeling at home everywhere and nowhere. In her latest book, Far from Home: Discovering Your Identity as Foreigners on Earth, Mabel draws from her personal experience as an immigrant and examines the lives of biblical heroes to shed light on how we can find purpose and joy as sojourners on earth. Mabel is currently pursuing M.A. in Theological Studies from the Southern Baptist Theological Seminary and lives in Northern California with her husband and son.
Daniel Montanez – Daniel Montañez is a doctoral student at the Boston University School of Theology studying the intersections of theology, ethics, philosophy, and migration. He is an adjunct instructor at Pentecostal Theological Seminary and the Latino and Global Ministries Program at Gordon-Conwell Theological Seminary. He is the founder and director of Mygration Christian Conference, the Church of God Migration Crisis Initiative, and has served on the board of the Association for Hispanic Theological Education (AETH), and currently the National Latino Evangelical Coalition (NaLEC). Daniel is dedicated to serving migrant communities through ministry, scholarship, and social engagement. He authored The Church and Migration: A Theological Vision for the People of God (also available in Spanish).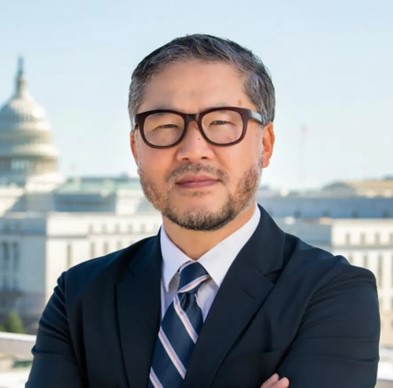 Eugene Cho – After pastoring local churches for nearly thirty years, Rev. Eugene Cho is now President/CEO of Bread for the World, a collective Christian voice including individuals, churches, non-profits, and other partners, who work together to urge our nation's decision makers to end hunger at home and around the world by changing the policies and programs that allow hunger to persist. Eugene is also the founder and visionary of One Day's Wages (ODW) and has authored or contributed to several books, including No Longer Strangers: Transforming Evangelism with Immigrant Communities (Eerdmans, 2021) and Thou Shalt Not Be a Jerk: A Christian's Guide to Engaging Politics (David C. Cook, 2020).
Session 2
Faith, Immigration, Security and Economy
Heather Sells (moderator) – Heather Sells serves as senior national affairs correspondent for CBN News. She's covered immigration and the border from Iowa to El Paso with a special focus on the role of faith communities in addressing these issues. Sells joined CBN News in 2005 after reporting for local television stations in California, Illinois and Texas. She's a graduate of Wheaton College, Wheaton, IL and holds her masters in public affairs reporting from the University of Illinois-Springfield.
John Jessup (moderator) – John Jessup serves as the news anchor for the "700 Club" and co-hosts CBN's nightly news program, "Faith Nation." After spending most of his broadcasting career in front of the camera — including stints in local and network news (London), he now balances his time between reporting with managing and developing teams as the deputy bureau chief of CBN's Washington, D. C. bureau. John believes in the power of journalism to help people relate to others and understand the world.
Elizabeth Neumann – Elizabeth Neumann has worked in national security for over twenty years. Most recently she served as the Assistant Secretary for Counterterrorism at DHS, where she led eight program and policy teams addressing a range of issues including domestic violent extremism, immigration screening and vetting, transnational criminal organizations, and human trafficking. She is currently the Chief Strategy Officer for Moonshot – a tech firm working to end online harms; a Board Member of the National Immigration Forum; founder and member of the Council on National Security and Immigration; and a National Security Contributor at ABC News.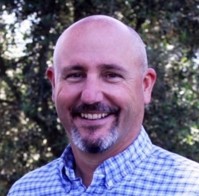 John Erb – John Erb, husband and father of four, is the Chief Operating Officer at Roy Farms, a vertically integrated grower of blueberries, hops and tree fruit in the Yakima Valley of Washington state. With 25 years experience in the produce industry, John started a seed company in Brazil where he and his family lived for 5 years, and has worked in both business development and operations across the Americas. As a Vice President for Driscoll's, the world's largest berry company, he led initiatives to improve the lives of farmworkers through on farm labor standards, community development and advocacy for immigrants. He holds a B.A. in Latin American Studies and a Masters in Agriculture.
Mark Prosser – Mark Prosser has served in public safety and law enforcement roles for over 40 years in the St. Louis Metro Area and Storm Lake, Iowa with 30 of those years serving as a police chief and public safety director. He now serves as chief of staff for the Office of the Bishop in the Catholic Diocese of Sioux City, Iowa. Prosser has served and worked shoulder to shoulder with community members from across the world and regularly speaks on the incredible value of our immigrant brothers and sisters and dispels myths related to immigrants.
Adrian Bota – Adrian Bota is follower of Jesus, an immigrant, and an entrepreneur — in the service of the afflicted around the world. Adrian draws on his faith, expertise in healthcare and nutrition, and biblical principles of stewardship to elevate the role of food and nutrition to its rightful place at the core of human health. Driven to do good for displaced people and those in crises around the world, Adrian brings together other leaders who possess a special skill set and a passion for people to activate in places like Afghanistan and Ukraine in time of need.
Session 3
Evangelicals' Views on Immigration
LifeWay Research's Daniel Price walks through an extensive new study on U.S. evangelicals' views on immigration during Session 4. Take a look at the findings here.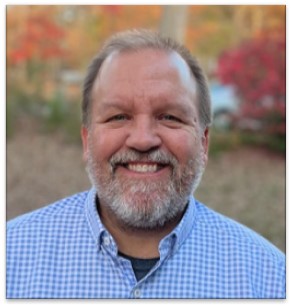 Daniel Price – Daniel Price is the statistician for Lifeway Research. In his career, he has been employed in numerous industries including higher education, nuclear manufacturing, and health care. He has worked on many research projects including discipleship, small groups, church planting, and numerous studies measuring the views of Americans and pastors on a variety of important subjects. Daniel earned both a Bachelor of Science and Master of Science in Statistics from Virginia Tech. He has completed a Master of Arts in Theological Studies and is currently enrolled in the Master of Divinity program at Liberty University.
Closing Words
Closing Words
Gabriel Salguero – Rev. Dr. Gabriel Salguero is pastor of The Gathering Place, a Latino-led multi-ethnic Assemblies of God congregation in Orlando, Florida. Salguero is also the president and founder of the National Latino Evangelical Coalition (NaLEC), a national coalition of several thousand evangelical congregations in the United States. He was the former Director of the Hispanic Leadership Program (HLP), and the Institute for Faith and Public Life at Princeton Theological Seminary. Salguero is also a powerful voice on issues that affect the close to 9 million Latino evangelicals in the United States. Salguero's leadership through NaLEC, offers an important voice for the growing diversity and changing demographics in our country.